Snaptube™ portable displays bring you the benefits of tension fabric displays at price points to work with any budget. Vivid, wrinkle-free fabric graphics communicate your brand and message in a professional way. A wide variety of table top, 10′ and 20′ inline models with many popular accessories available. Single and double-sided printed options.
Cost-Effective
Volume/fleet discounts available
Fast, one person setup
Lifetime stitching and zipper warranty ~ best in the business
Vivid, wrinkle-free dye-sub tension fabric graphics
Lightweight and easy-to-assemble
Graphics printed, sewn and finished at our USA facility.
Click here to shop the our full line of SnapTube™ tension fabric displays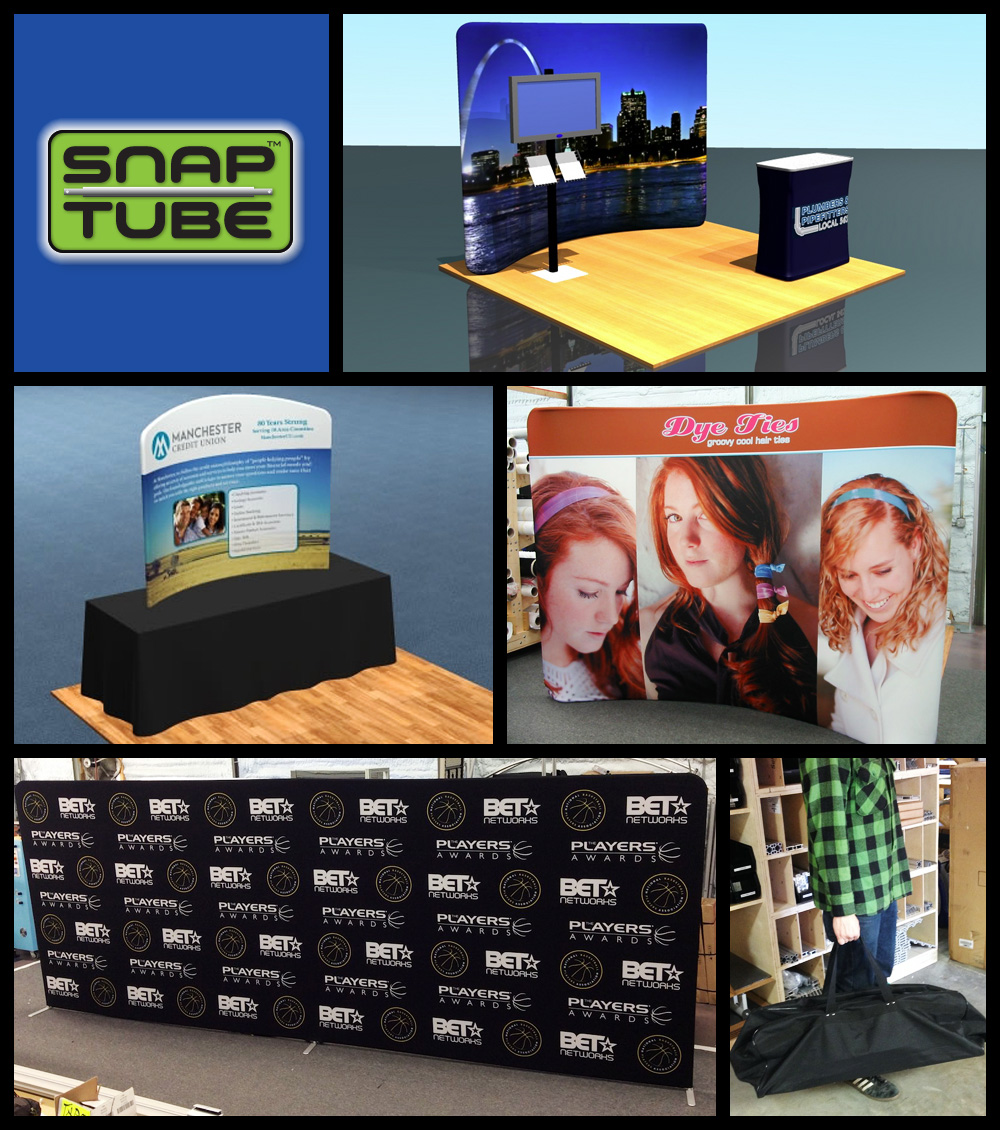 SnapTube Layers™…sparks interest by combining multiple frameworks of various heights, widths, depths and shapes.
SnapTube Pro™…stand out with larger, taller frameworks available in custom sizes.
SnapTube Mega™…make a big statement with over-sized towers and giant walls.
SnapTube Glow™…stunning, illuminated backlit towers.
SnapTube Custom™…tension fabric shapes and sizes designed to your specifications.
Interested in learning more?
Give us a call at 800.697.4670 and speak to a real person, with real experience and knowledge, who can help you with your project.
We would love to hear your voice, but you can also reach us by email at info@beautifuldisplays.com or fill out our information request form.
Your information will not be shared with any third parties.