SnapTube Mega™ puts giant, oversized towers and walls at your fingertips. Straightforward aluminum frames combined with stunning, wrinkle-free, tension fabric graphics makes setup simple. SnapTube Mega™ eliminates complicated, expensive framing systems with numerous parts often requiring professional installation services. Towers up to 20′ in height and walls up to 16′ height are available to deliver an impact smaller displays simply cannot.
• Straightforward assembly reduces I&D costs and allows for DIY assembly
• Avoid hanging sign rigging costs by using a ground-based tower
• Towers can be finished for double-duty use as a storage closet
• SnapTube Mega™ giant walls available in straight, sloped, curved and serpentine shapes.
Lifetime stitching and zipper warranty ~ best in the business
Vivid, wrinkle-free dye-sub tension fabric graphics
Lightweight and easy-to-assemble
Graphics printed, sewn and finished at our USA facility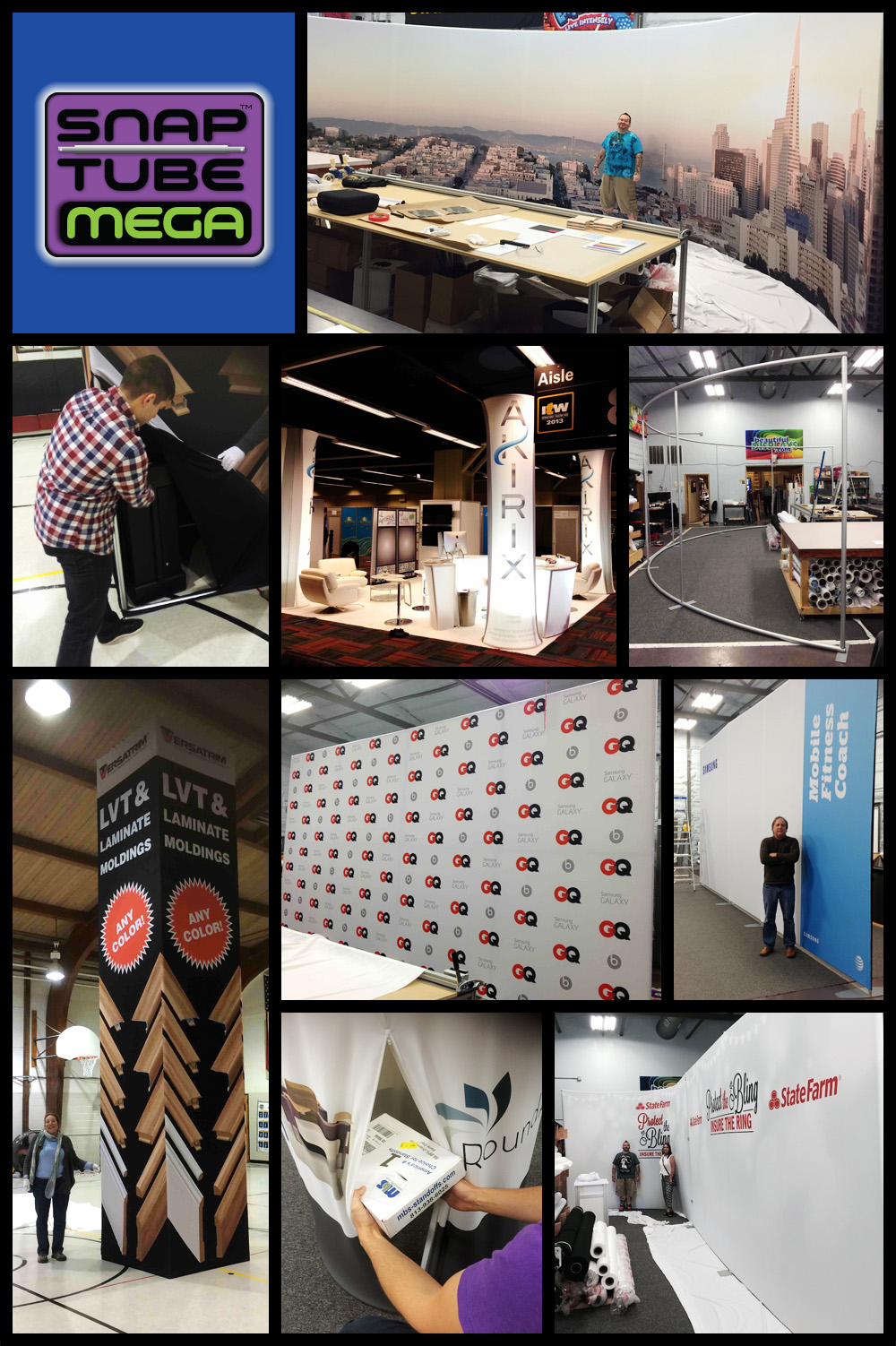 SnapTube™…entry level pre-designed displays, kits and packages.
SnapTube Layers™…sparks interest by combining multiple frameworks of various heights, widths, depths and shapes.
SnapTube Pro™…stand out with larger, taller frameworks available in custom sizes.
SnapTube Glow™…stunning, illuminated backlit towers.
SnapTube Custom™…tension fabric shapes and sizes designed to your specifications.
Interested in learning more?
Give us a call at 800.697.4670 and speak to a real person, with real experience and knowledge, who can help you with your project.
We would love to hear your voice, but you can also reach us by email at info@beautifuldisplays.com or fill out our information request form.
Your information will not be shared with any third parties.