Custom printed backdrops allowed Eurotech to display their brand, brand message and product benefits alongside their product displays. Full color seamless fabric backwall graphics are visually stunning, cost effective and easy to setup using an existing pipe and drape system or any graphic frame.
Our "Super-Backwall" graphics are custom sewn with a top pole pocket, hidden grommets, 2″ loop velcro and bottom corner grommets for attaching to virtually any frame. We also include metal hooks and plastic velcro-hook clips for attachment.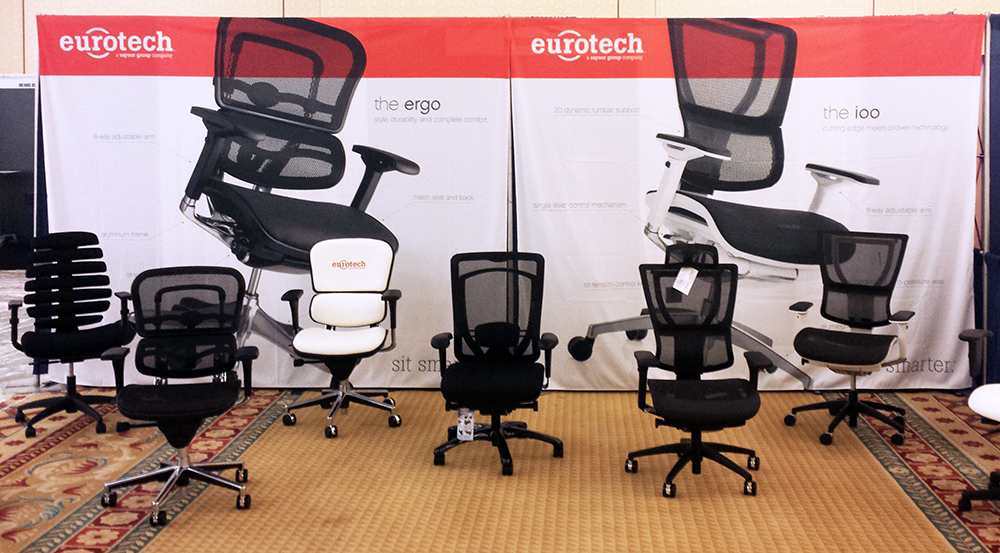 Client comments
"They look awesome!
Thank you!"

Eric Gellman
Vice President Sales
The Raynor Group/Eurotech
---
Beautiful Displays can print backdrops to any standard size and virtually any custom size your project needs.
Visit our custom printed backdrops page for standard pricing or call for quotes on custom sizes.
We also carry a wide selection of fabric graphic metal frames for hanging your backdrop.
Interested in learning more?
Give us a call at 800.697.4670 and speak to a real person, with real experience and knowledge, who can help you with your project.
We would love to hear your voice, but you can also reach us by email at info@beautifuldisplays.com or fill out our information request form.
Your information will not be shared with any third parties.