Whether you want to capture attention, make a statement, or just beautify your environment, custom printed flooring and floor graphics excel at the job! Custom printed flooring is perfect for trade show booths, events and promotions of all kinds. Rather than waste the space, use your floor to get your message across where it's sure to be noticed.
Dye-Sublimated Soft Flooring
This custom 'runway' carpet is a real attention-getter for the SI Airport Tech Park! Custom printed on soft, dye-sublimated flooring, this floor features an image of an actual runway at the SI Airport.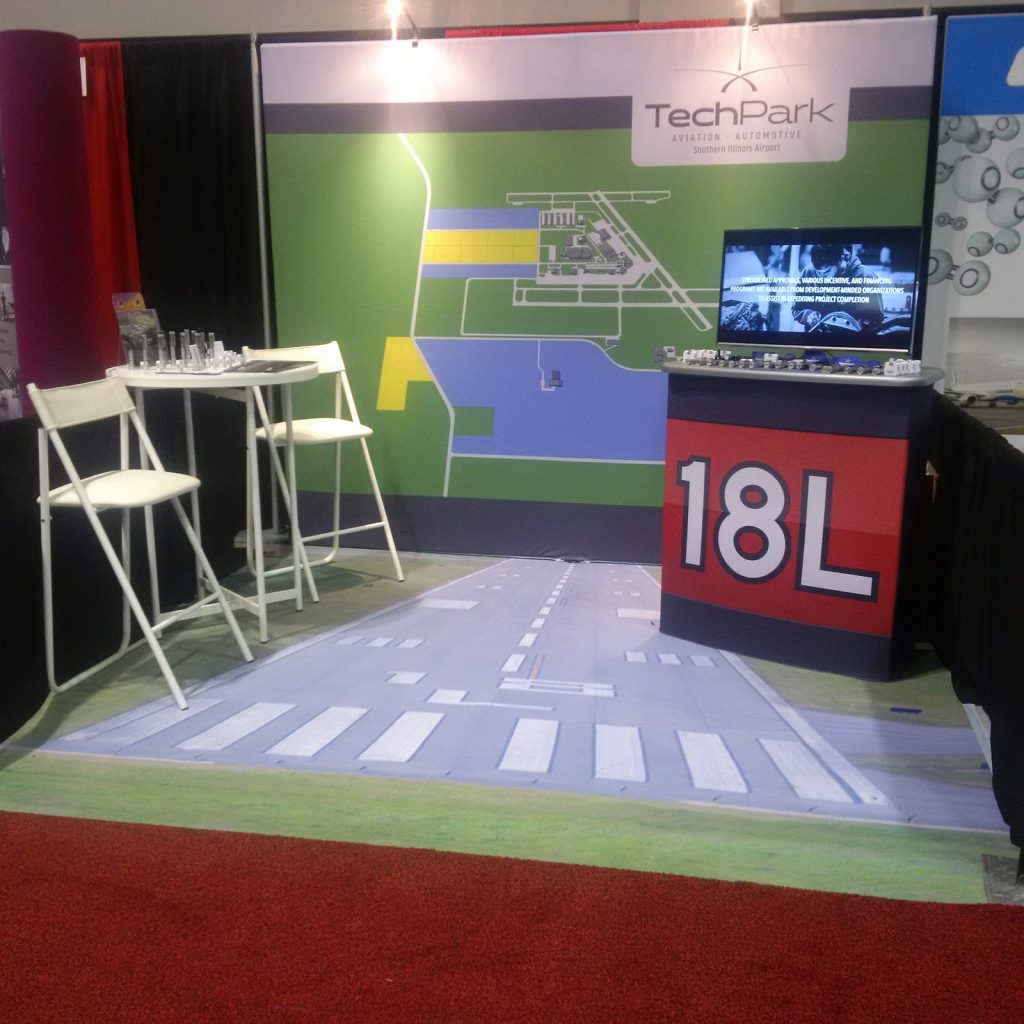 GFloor Heavy Duty Flooring
GFloor is a highly durable flooring product that's great for commercial and home installations for long and short term. This example is a permanent installation for the ultimate baseball lover!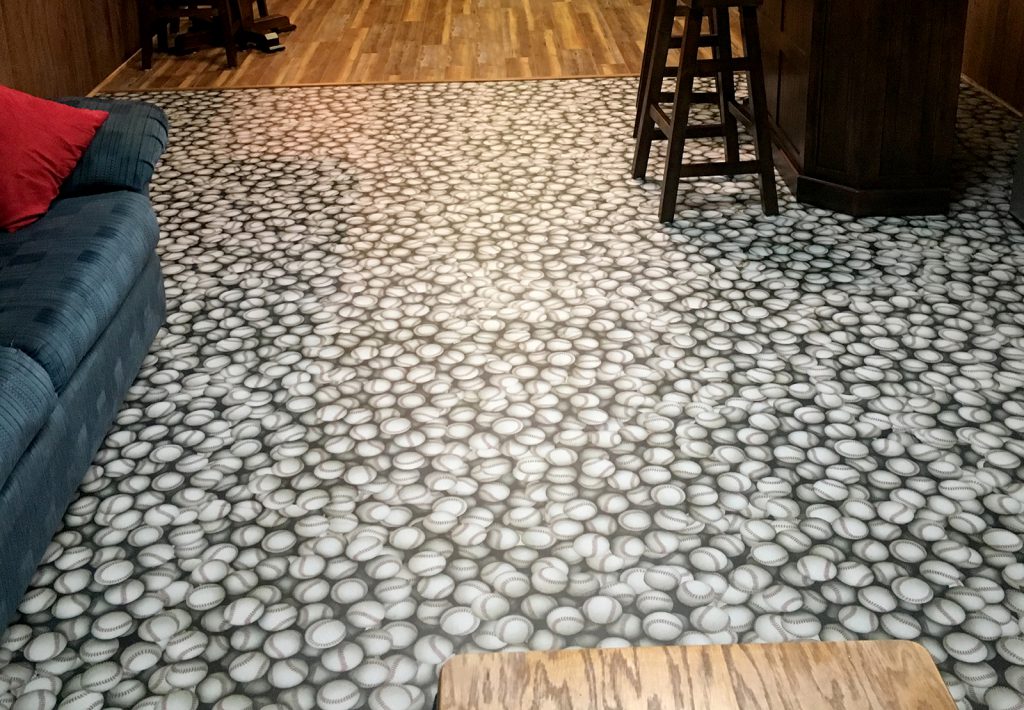 Endutex Flooring
Endutex is an easy-to-handle, light weight custom printed flooring that's super for short to medium-term promotions, events, exhibits and more. This example shows a custom printed wood pattern and logo, but you can print anything on this versatile flooring!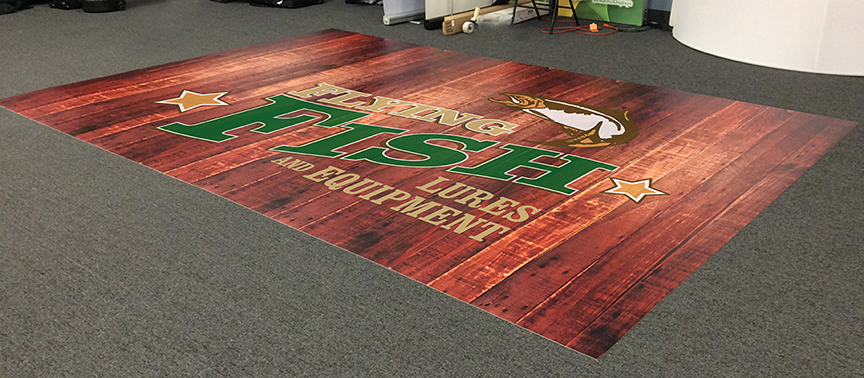 Custom Shaped Flooring & Floor Graphics
To add extra interest and excitement to any promotion, give custom shaped flooring and adhesive floor graphics a try! We can cut out just about any shape imaginable!
Interested in learning more?
Give us a call at 800.697.4670 and speak to a real person, with real experience and knowledge, who can help you with your project.
We would love to hear your voice, but you can also reach us by email at info@beautifuldisplays.com or fill out our information request form.
Your information will not be shared with any third parties.