Battery Handling Systems, a manufacturing company, was in need of a reconfigurable "L-shaped" truss wall with fabric graphics designed to cover the entire framework of the structure. BHS needed the ability to setup two different configurations – 34′ l x 31′ l x 12′ h and a smaller version at 34′ l x 25′ l x 12′ h.
Our designers created a truss structure that could easily be reconfigured to the two requested sizes, with the added cost-saving benefit of being able to use the same exact graphics for both configurations! This value-engineering of the exhibit to re-purpose the same graphics for both setups saved the client thousands of dollars.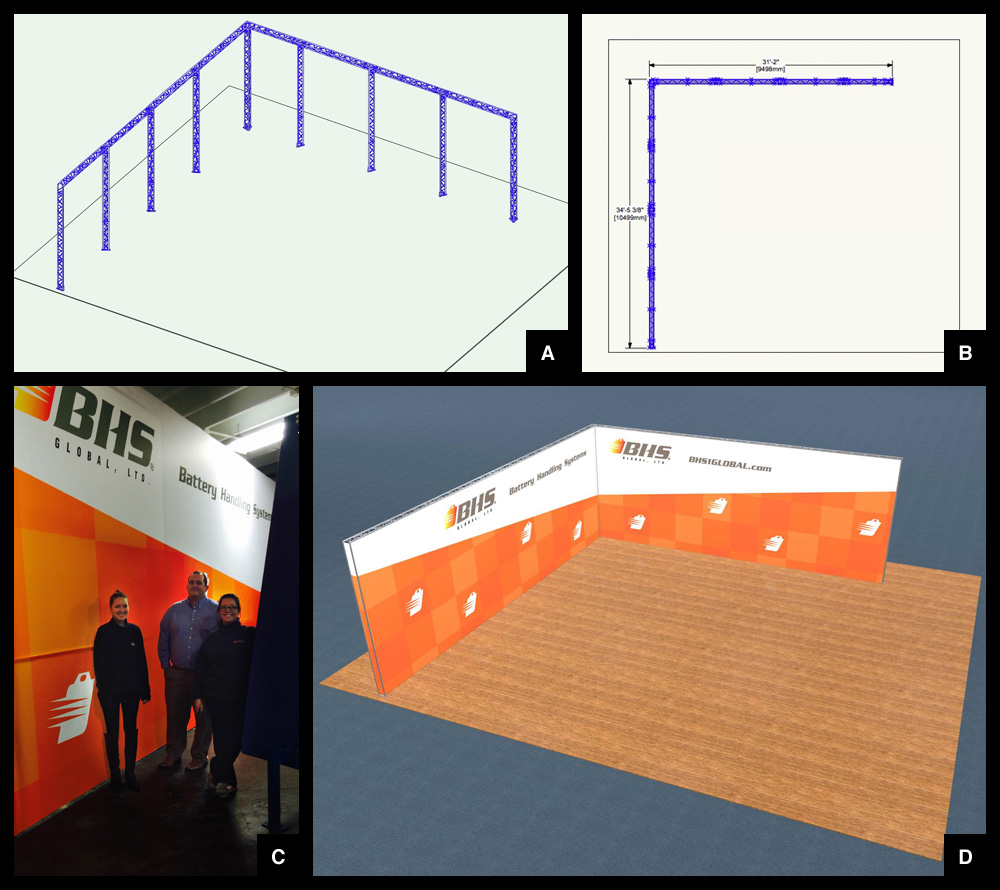 More critically, BHS needed their exhibit fast – the clock was ticking to get their new display shipping via ocean freight to Germany for an important trade show. BHS had been working with another exhibit company that just wasn't able to pull all of the details together and BHS was rightfully concerned.
When we received a call from a distressed marketing manager, our team started work – developing technical drawings of the truss exhibit and graphic sizes and templates within 48 hours. With the basic design in place, a firm price quote, guaranteed delivery schedule and a full color rendering was provided for approval. Two weeks later, the finished display was pre-flighted and ready to ship!
Interested in learning more?
Give us a call at 800.697.4670 and speak to a real person, with real experience and knowledge, who can help you with your project.
We would love to hear your voice, but you can also reach us by email at info@beautifuldisplays.com or fill out our information request form.
Your information will not be shared with any third parties.